Race which takes place in August within the Feast of the Divine Shepherd of Ponzano di Fermo and the Wild Boar Festival in collaboration with Pro Loco Tre Colli.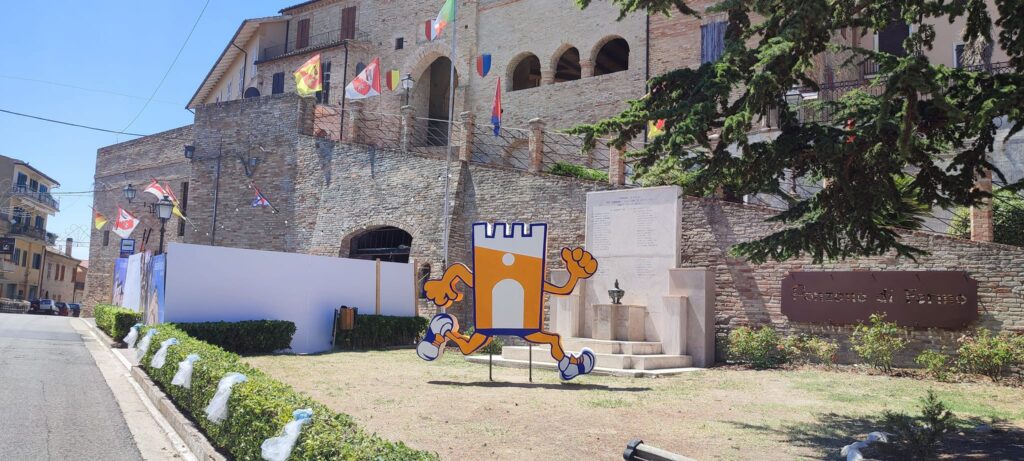 A Ponzano di Fermo, in collaborazione con ASD Valtenna e Pro Loco Tre Colli
The A.S.D. Valtenna organizes in collaboration with the Pro Loco Tre Colli the non-competitive 6 km race for adults and 4 km walk in Ponzano di Fermo (FM).
INFORMATIONS
Date: saturday 3th August 2024 Departure: 6.00 pm from Ponzano di Fermo center (meeting at 5pm) Distance: 6 km non-competitive and 4 km walk Costs: – Gara non-competitive 6 km: euro 10 includes timing service with chip, event t-shirt, glass of beer for each lap and certificate of participation downloadable online – 4 km walk: includes event t-shirt and a glass of beer Below are awards for larger groups and more original masks! After the awards ceremony at 7.30 pm, possibility of having dinner at the Boar Festival and craft beer.
Registration by August 3, 2023 at 12 pm.
To register:
Associazione Sportiva Dilettantistica Valtenna
via Capparuccia, 28 – Ponzano di Fermo (FM) Italy +39 338.3514622
Ponzano di Fermo - Centro storico
Associazione Sportiva Dilettantistica Valtenna - via Capparuccia 28 - Ponzano di Fermo (FM) - VAT IT01135750444